I have been making chainmaille for about 5 years. I opened my first shop on Etsy in June of 2014, and WOW. What a whirlwind it has been. It has been my absolute pleasure to serve the community, and share what I love to do...making chainmaille day collars and symbolic jewelry for some of the kindest and most awesome people around! 
But enough about me, on to what I came here to discuss...my process. I hate to say it, but it's not that exciting. In fact making chainmaille can be quite boring and little bit tedious, but the end result is anything but.
So how does it work, where do I begin? Well, each of my chainmaille pieces start out as a pile of jump rings. Each type of weave requires a specific size ring. Some weaves require several different sizes of rings. If the rings are to small, the chain becomes rigid and inflexible, too big and it becomes floppy and won't hold its' shape. Needless to say, I have to keep a lot of different rings on hand, this is just half of my jump ring inventory...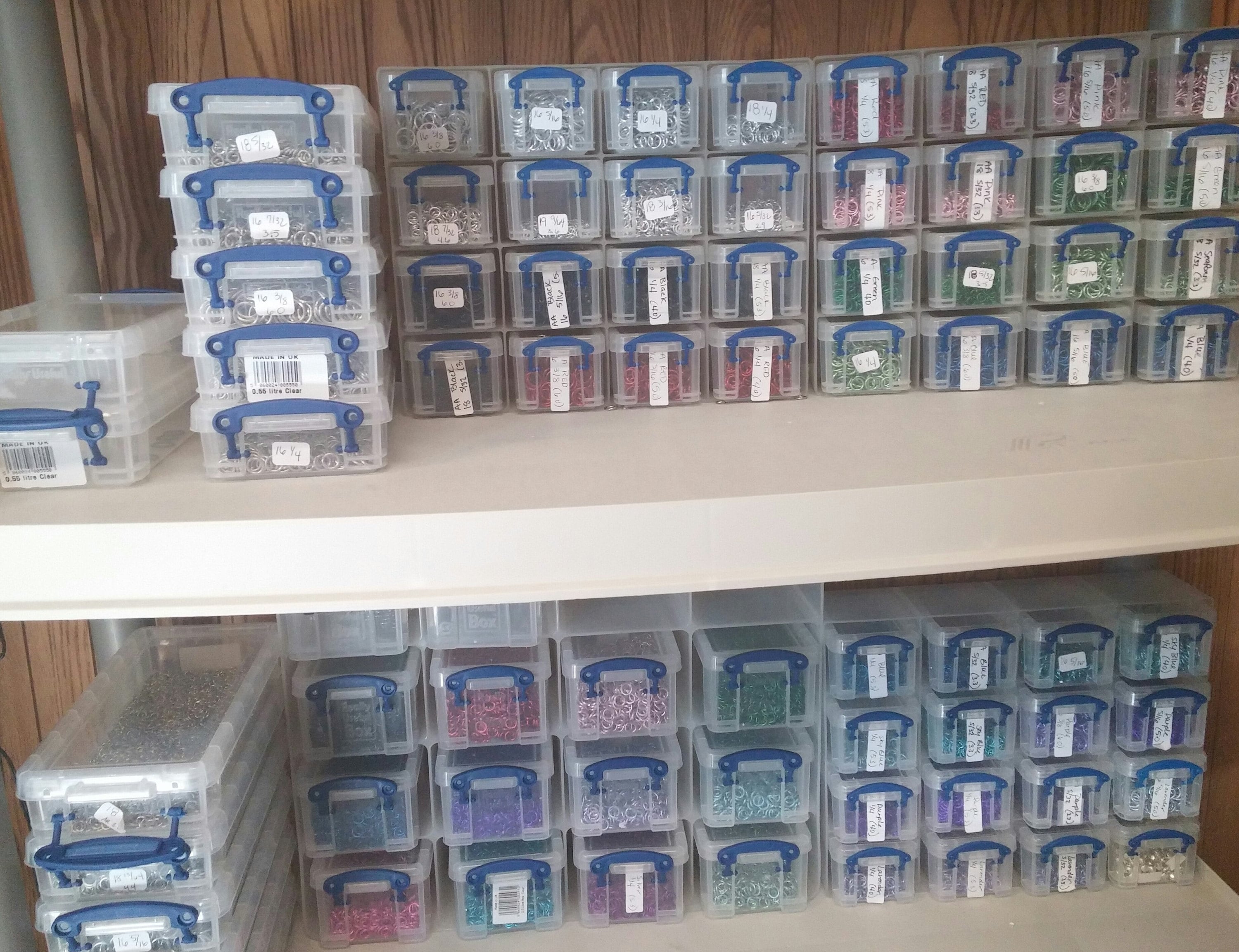 Once I have figured up what rings I need to create your order, I prep the rings by opening or closing them and then, the work begins. Every weave is made differently, and requires that a certain pattern of placing the rings be followed. This is where some good tunes in the background comes in handy as connecting these tiny jump rings over and over again until the desired length is achieved would drive most people to madness. Some weaves are pretty simple and I can complete a piece within a few hours while others are much more intricate and can take hours just to complete a few inches of length.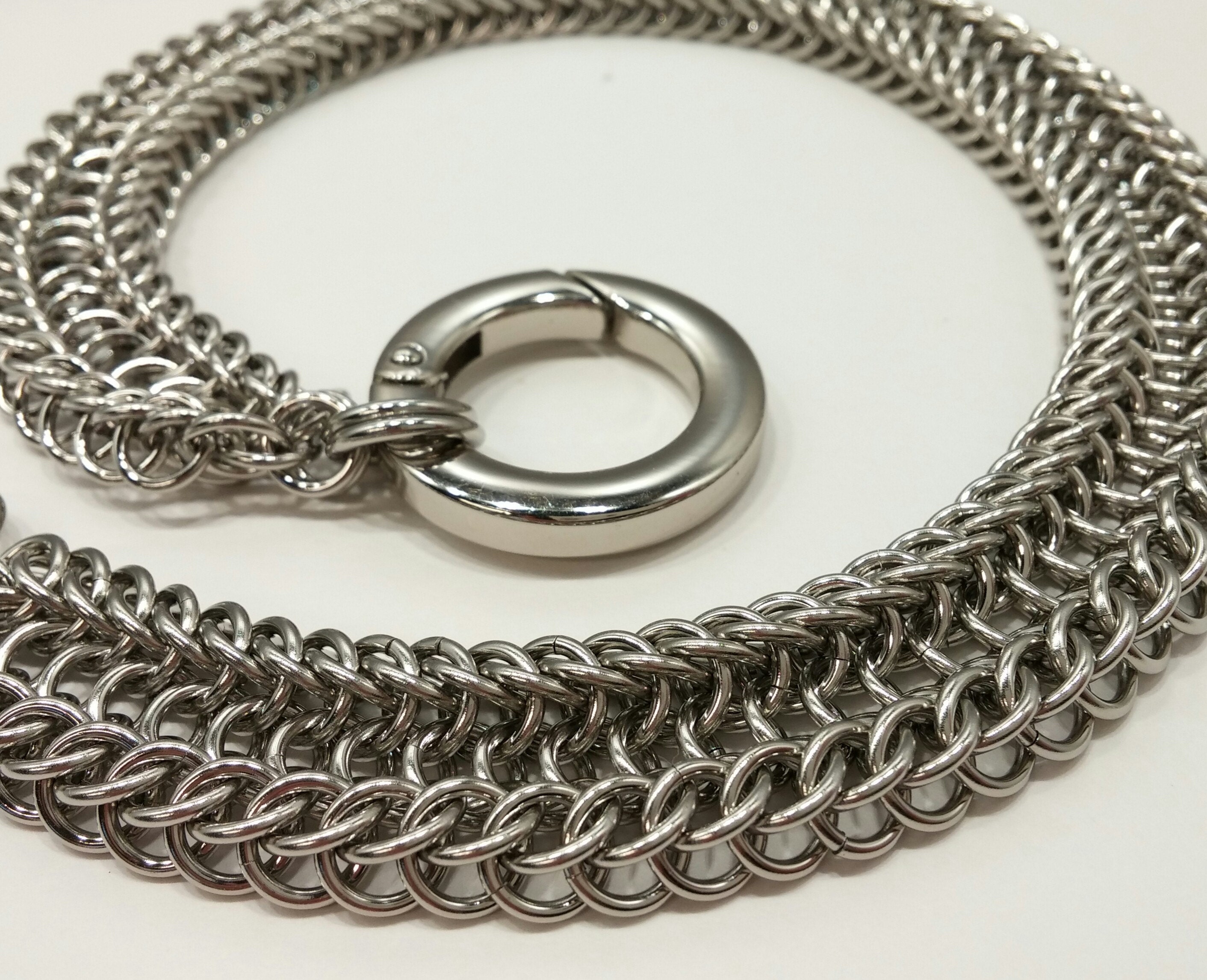 MY BABIES...
The only tools I need. They should be surgically fused to my hands as much as I use them. I use the big red ones for stainless steel, I need the leverage, that stuff is tough!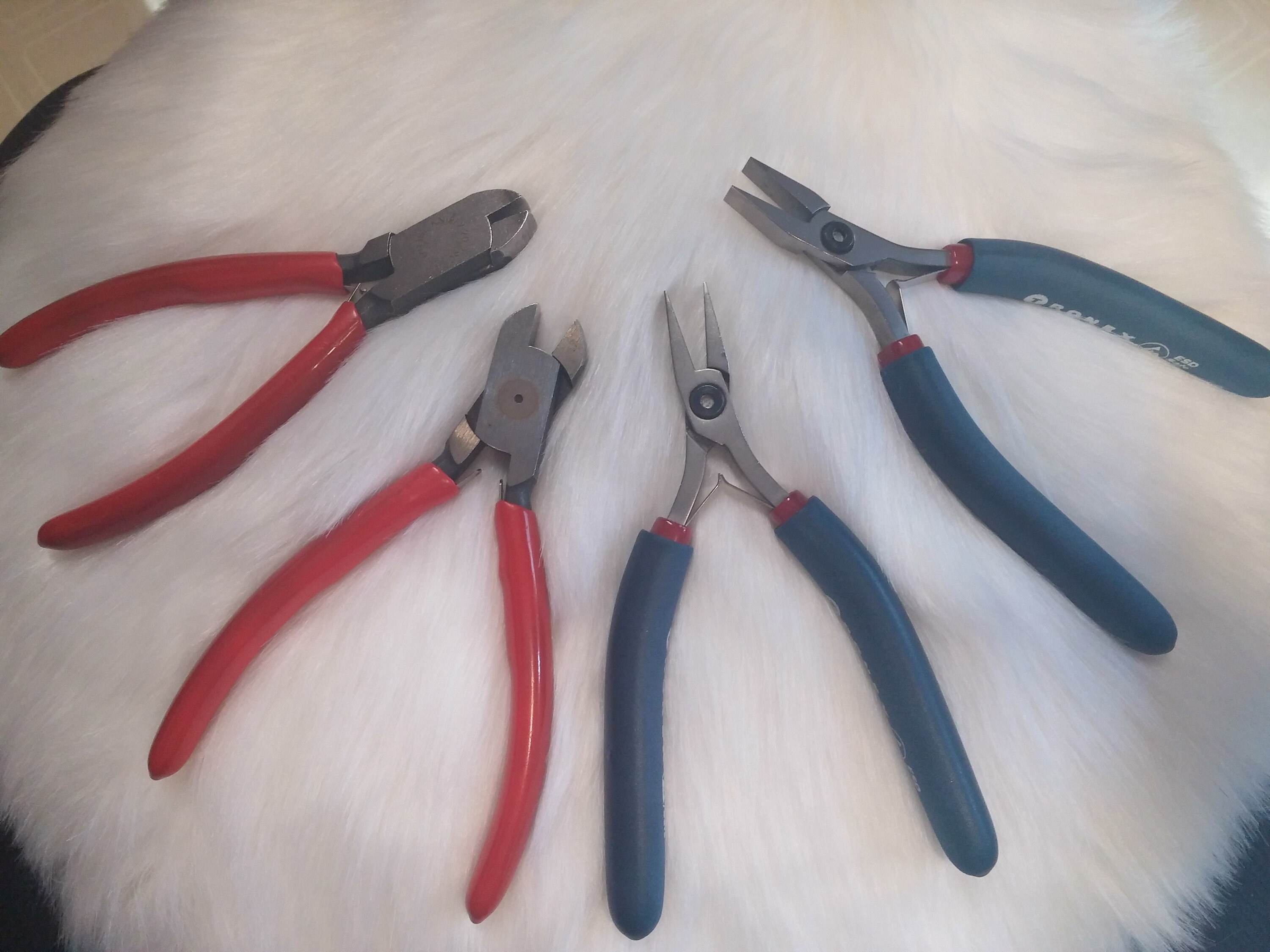 Once I have completed your chainmaille, it is cleaned and polished in my rotary tumbler, discreetly packaged and ready for shipment.