I receive a lot of messages regarding how to best select a size. The following are some tips and suggestions to get the best fit for the various types of jewelry I offer. It is really important to take accurate measurements and read the item descriptions for sizing instructions. My items are custom made to order to your specifications, and all sales are final. If you have any questions about sizing, please contact me, I am more than happy to assist.
CHOKER FIT:
For ribbonmaille and flat band weaves that use a lobster claw and extender chain in the back. I do not recommend a choker fit for items using a lock or O Ring as a clasp, or chains that do not create a flat band.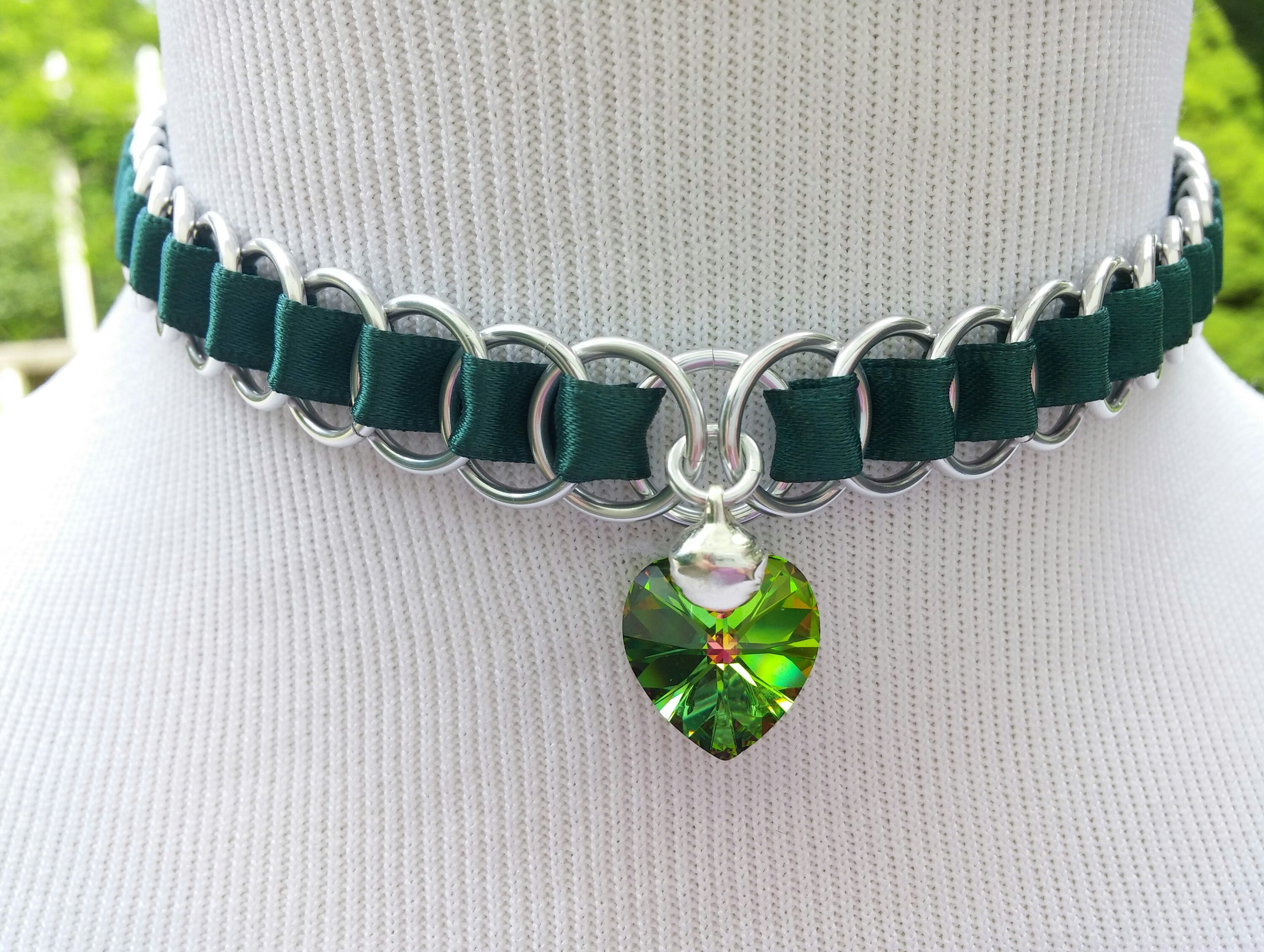 Chokers are made to inner circumference rather than length. The use of a lobster claw clasp and extender chain give the wearer a little more comfort and fexibility as the choker can be tightened/loosened to the prefered setting. Take a measurement around the middle of the neck...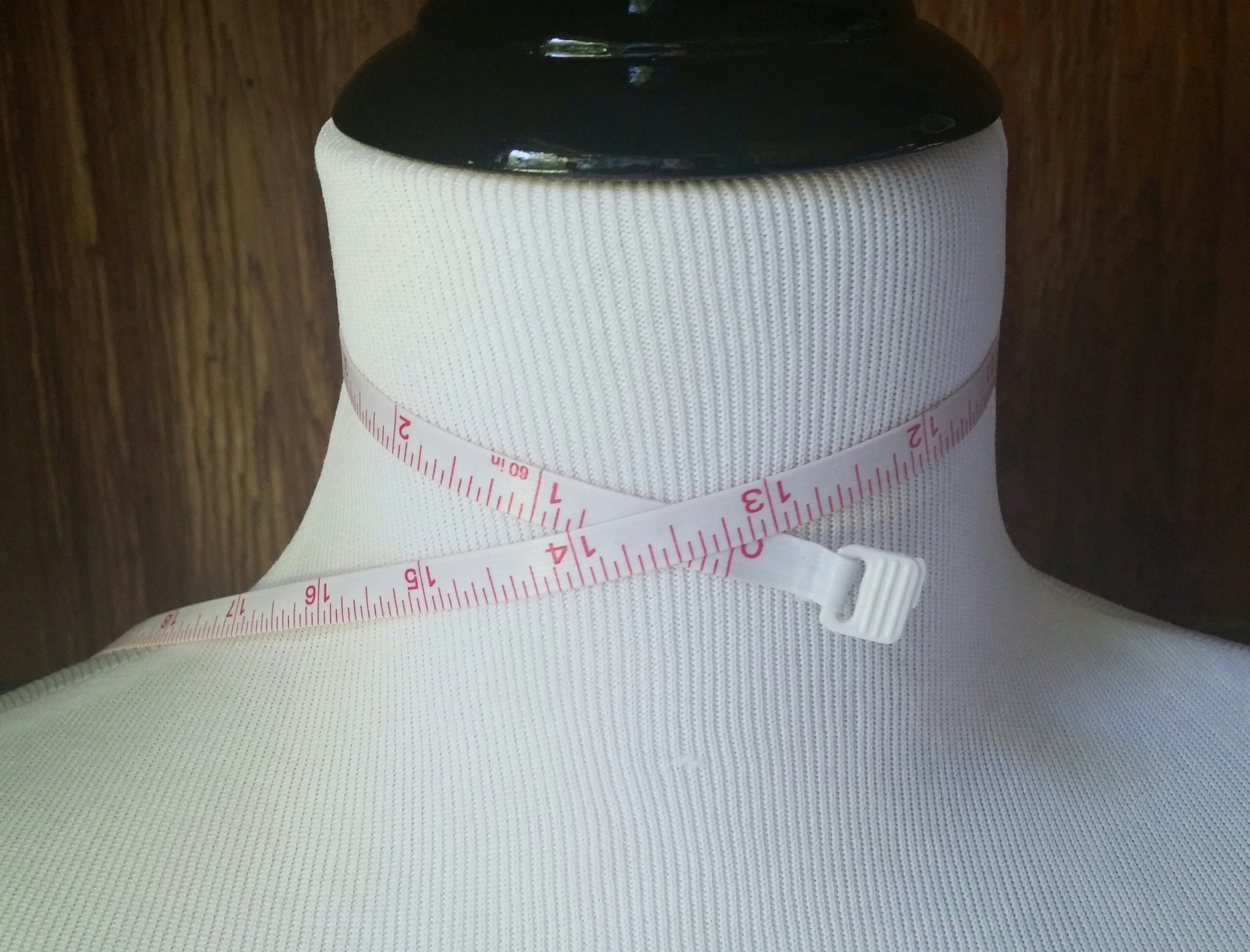 COLLAR FIT:
The 'collar fit' sits around the base of the neck at the level of the collar bone. This works well with chains that use a lock or O ring clasp. Most people like for the lock or ring to sit at or just below the suprasternal notch of the neck.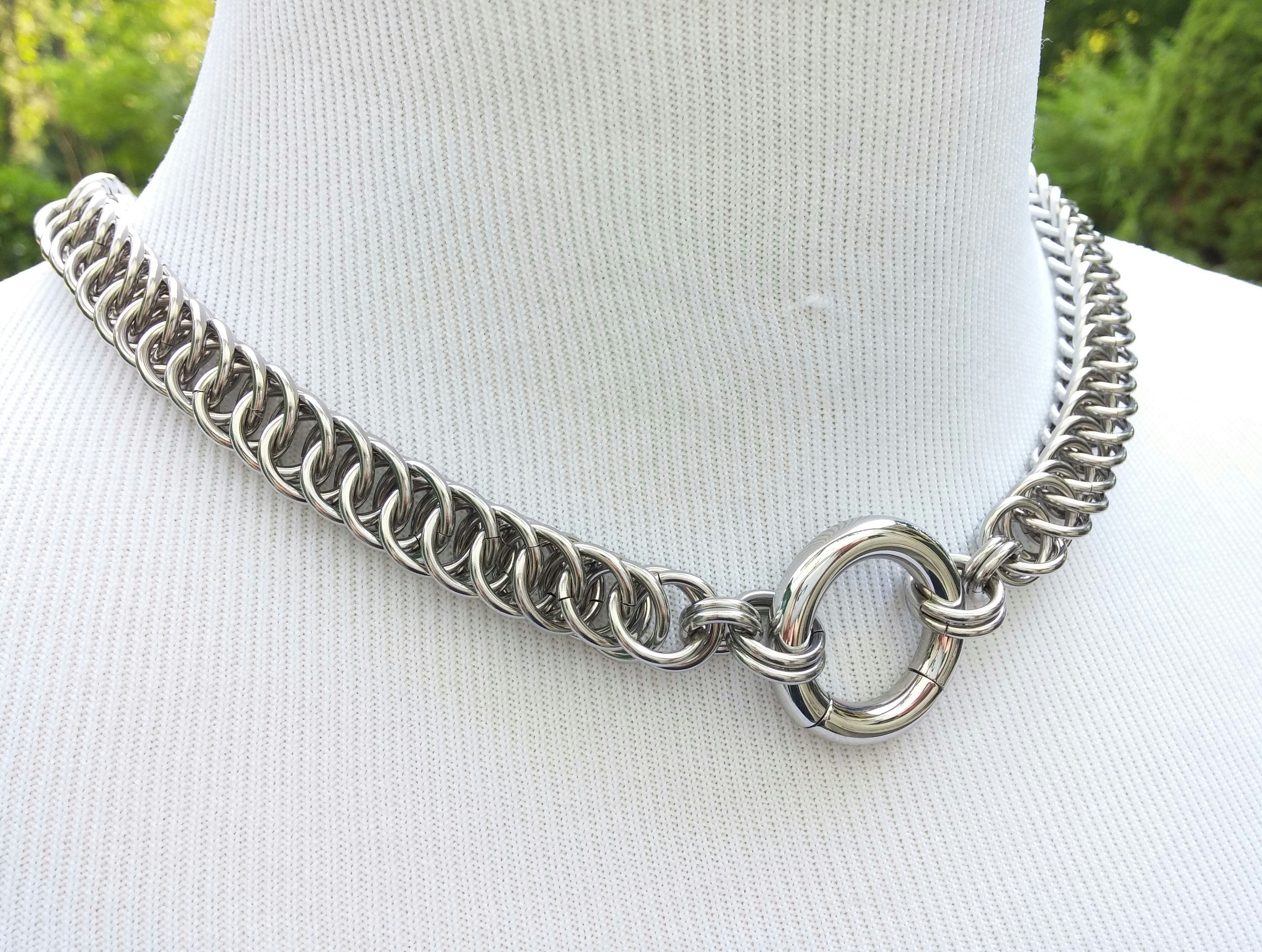 Collars are made to length (not inner circumference). The length WILL include the lock/O ring. The measurement should be taken loosely around the base of the neck. It is really important to understand that there is a size gap between inner circmunference and length with chainmaille and large link chains, about an inch difference. This means that you will need to add ONE INCH to your measurement to get a proper fit. A 15" chainmaille collar only has the inner circumference of 14". Trust me, you will want to add that inch :)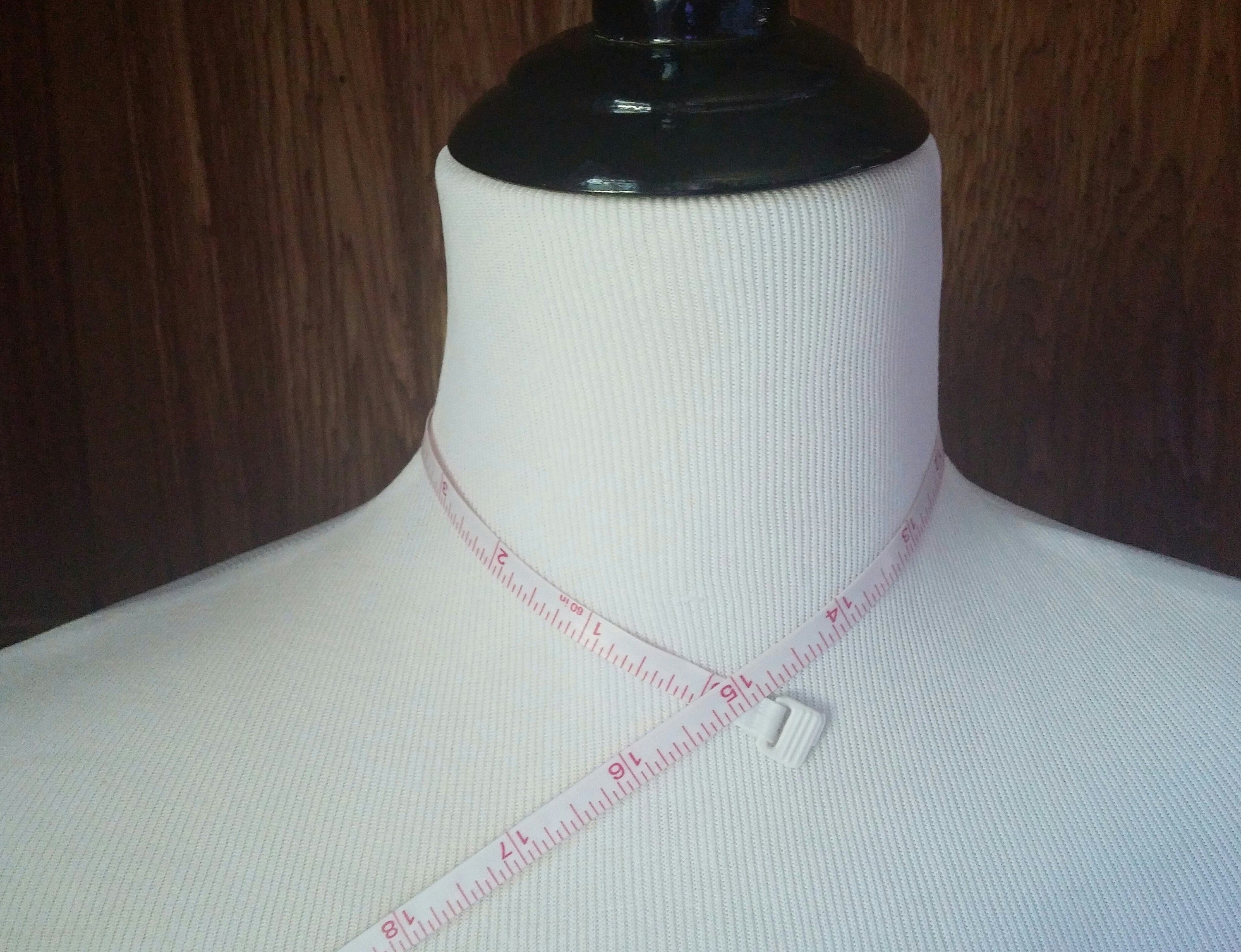 NECKLACE FIT:
For smaller link chains and necklaces, or for those who would just prefer a looser collar.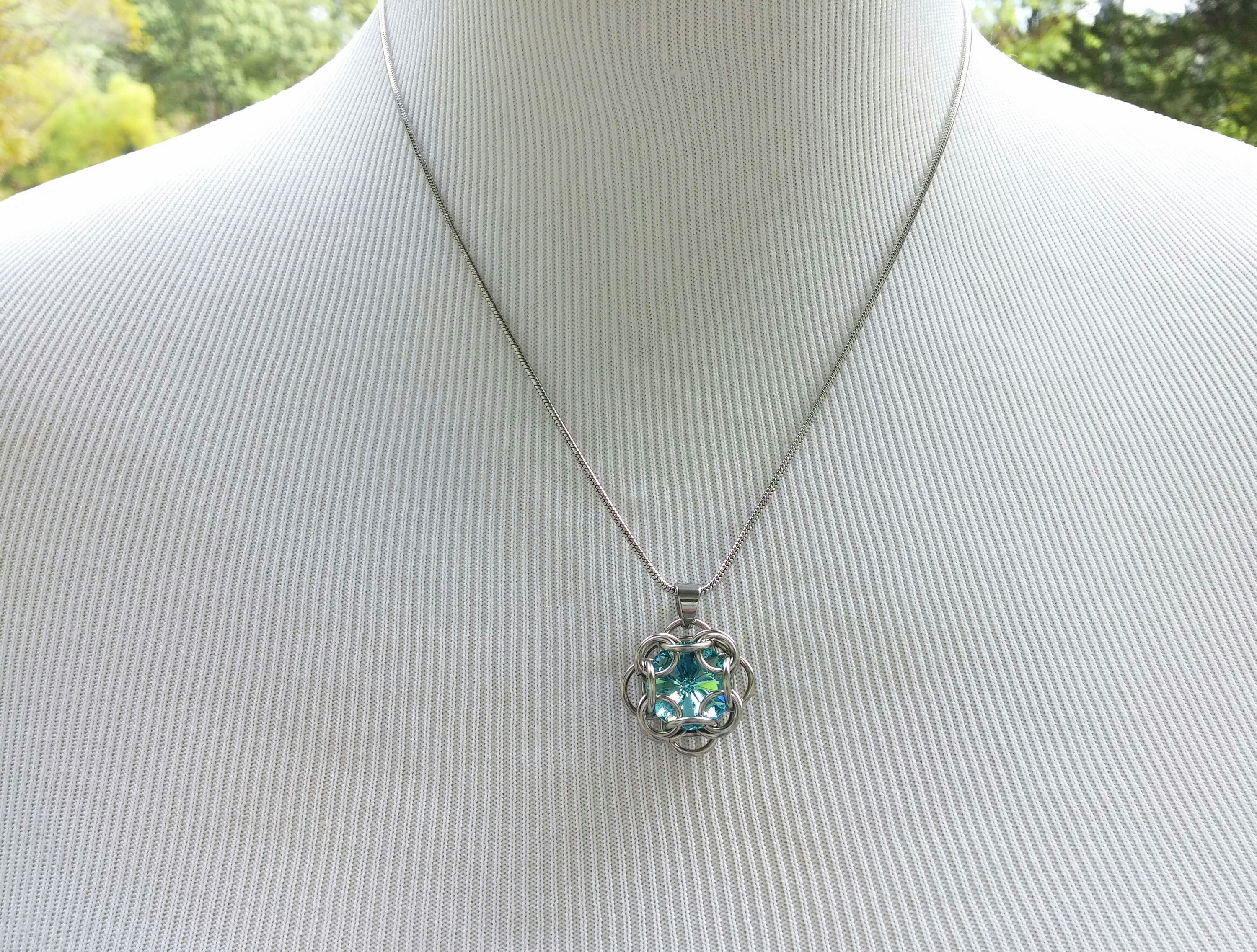 Take a measurement around the base of neck to the level at which you would like the pendant, lock or O ring to sit. It's pretty straight forward for small link chains, for all chainmaille and large link chains you will still want to add that inch :)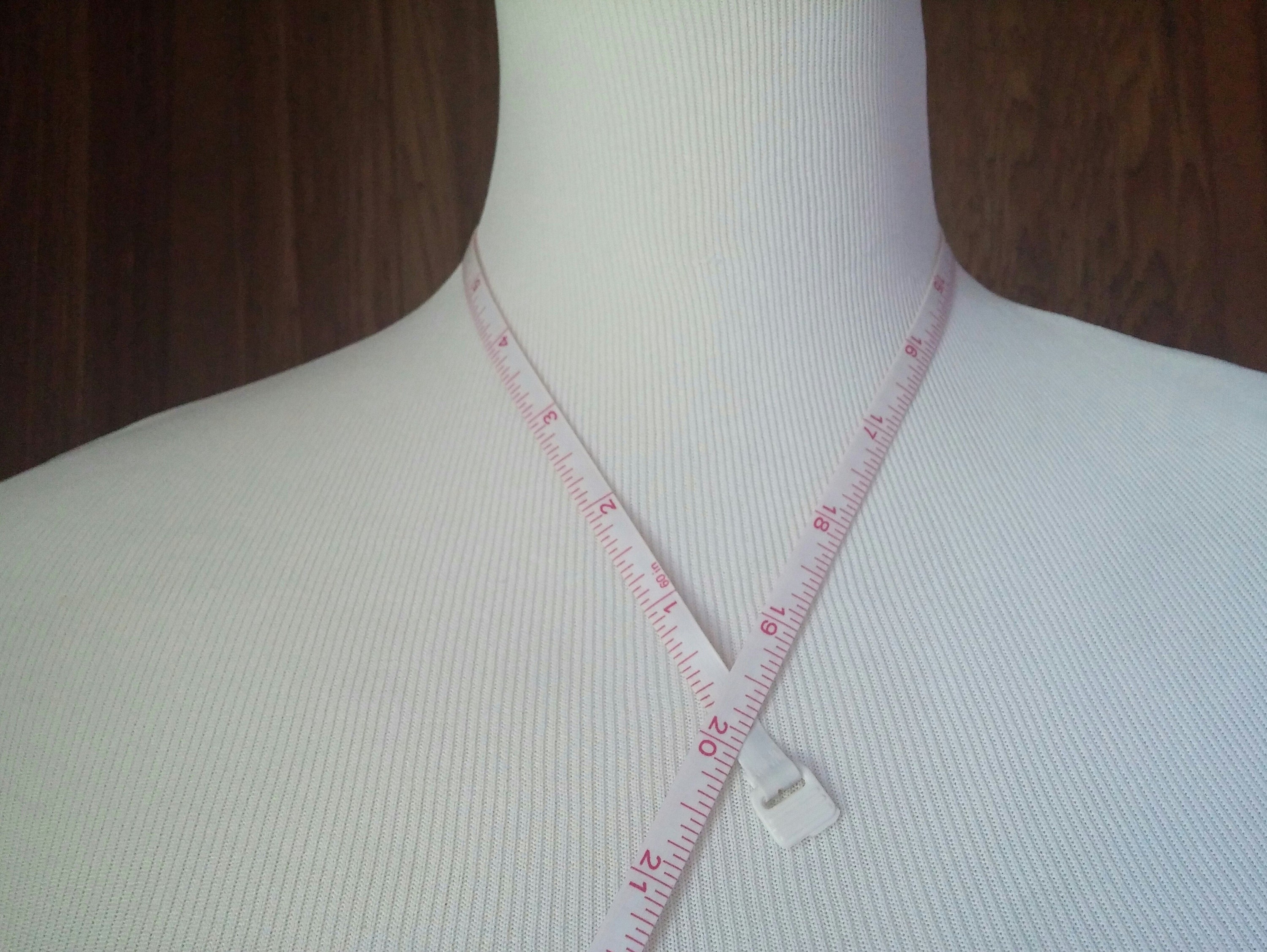 ANKLETS and BRACELETS:
Use the same measuring technique as you would for the choker fit, but with the corresponding body part (ankle or wrist). I make my anklets and bracelets  sized to inner circumference.